In November 2013 The Philippines was hit by the strongest typhoon ever. 7000 people died, most of them near the epicenter in Tacloban city. many other islands suffered a lot of destruction too.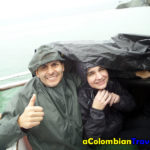 I always wanted to visit The Philippines, but is has always been too far and expensive to reach. In 2013 I moved to China to live there for one year and learn Chinese (that is another story) with Camille. After hearing about the typhoon, Camille and Me searched for NGOs to work with but all of them either charged much money for accept us as volunteers or didn't reply our messages.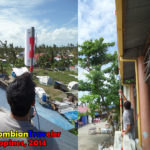 I went to the Philippines to support a NGO called "Disaster Tech Lab" DTL to assemble a internet network in the island. I quickly found they were globally asking for funds, posting fake pictures and DOING NOTHING in the island, refusing to get the basic equipment I was needing.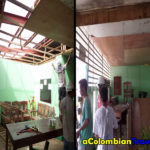 Then I quite DTL and moved to YPDR.org NGO, which was doing a lot, I also meet the great Spanish volunteer medical team SAMU, they distributed free medicine and gave free first aid to the locals.
Basically YPDR does:
- Distributed more then 1000 wooden houses in the island, with help from PAH (Polish Humanitarian action) (I was there)
- Reconstructing several public schools (I was there)
- Hiring many locals for the reconstruction
- Teaching kids about hygiene
- Cleaning  surfaces after the typhoon (picking trees, rubish, fallen houses)
- Supporting medical response help in the island.
- Enjoying while doing the work.
See the pictures to understand better:
(Visited 471 times, 1 visits today)
Want to leave a comment?
comments